Siemens Water Level Controller Relay and Sensor Description
Operates on 110-240V AC/DC Current
Water level controllers and sensors
The water level controller is a type of device that is used to detect the level of water and manage the level to control over flow of water. They can be in the form of sensor which indicates the level of water and optimize system performance.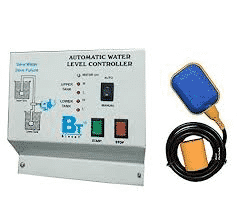 The water controller can be used in various systems such as swimming pools, water tanks and pumps.
The water controllers are very important and it has many advantages such as-
1- Saves money: it saves money over a long period of time as wasting water is like wasting electricity so these kind of water level controlling devices helps to minimize the waste of water which leads to saving of money.
2- Saves power: Due to minimal waste of water this device also helps to save power automatically by regulating the levels of water as it prevents wastage of water.
3- Works automatically : this device works automatically which means that we don't need to regulate it time to time which means there will be no tension for managing the device all the time .
CONCLUSION :
The water level controllers and sensors are very useful in our day to day life as it can help to reduce the waste of water, electricity as well as money so it also reduces the human effort and are very useful in our day to day life..